Helping You Through The Claim Process
We hope our clients never have to make a claim, however when disaster strikes you want to be sure your insurance broker is going to be there for you.
When we say you can count on Your Insurance Link to look after you during a claim we mean it.
Make a claim
There are three ways you can notify us of a claim.
Option 1: Contact the office
Email: admin@linkinsurance.com.au
Phone:  1300 131 343
Mail: Your Insurance Link, PO Box 333, Indooroopilly  Q  4068
Via the Brokerapp (see below)
It's not until you have a claim that you realise just how important the right insurance and a good insurance broker is. Don't risk anything less.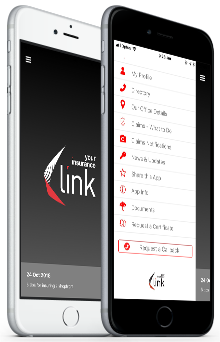 Option 2: Download our Brokerapp and lodge your claim
Available for free in iTunes and Google Play.
Download the free Your Insurance Link Broker app for useful information and tools when you need to contact us, lodge a claim, or require fast access to your insurance portfolio details. We will be right there for you on your phone, 24/7.
Online Claims Forms
Option 3: Download and complete a claim form here
You can also download any of the claim forms below, complete and send to Natasha to get your claim underway. The choice is yours. However in the event of a serious claim, please call Natasha on 0407 182 120 or our office during working hours on 1300 131 343 straight away, and remember – never admit liability. Always speak to us in the first instance.
Burglary Theft Money Insurance Claim
Fire, Impact, Storm & Tempest Insurance Claim
Leave your details and we'll call you back shortly.